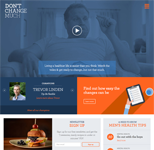 Dontchangemuch.ca is our innovative health promotion campaign and web site created specifically for guys. Its positive tone and straight-forward tips will make it simple for guys to make small changes and feel more healthy. Read More...
Canadian Men's Health Foundation (CMHF) is a national, not-for-profit organization founded by Order of Canada recipient Dr. Larry Goldenberg.  The mission of CMHF is to inspire Canadian men to live healthier lives.
Canadians believe they're a pretty health nation.  But weirdly, Canadian guys aren't that healthy.  And it's not because of genetics; it's a result of lifestyle. Read more…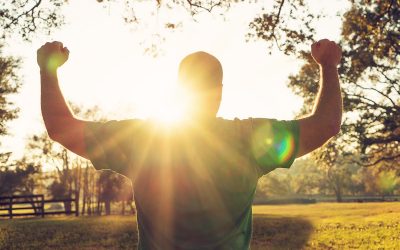 CMHF pres explores how the guy code works against a man's better interests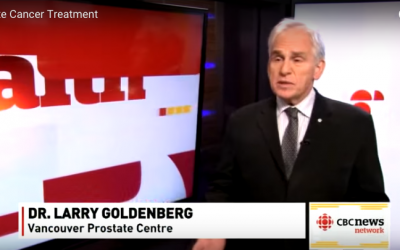 Dr. Larry Goldenberg joins CBC News to discuss a new report and why he believes we have come a long way in treating prostate cancer in Canada.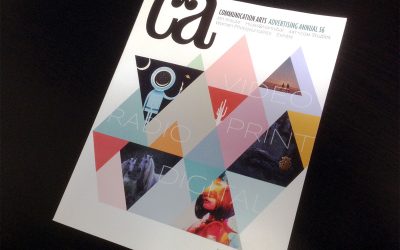 Canadian Men's Health Foundation wins Communication Arts award for their hilarious Don't Changed Much print ads.
Events
The second annual Canadian Men's Health Week ran from June 15th-21st.  This first-ever digital campaign at http://canadianmenshealthweek.ca called on men to make a one-click health pledge. The campaign was a success with over 56,000 health pledges taken!  Read More…
News
Toronto Maple Leafs President, Brendan Shanahan, joins all-star Champions roster for CMHF – Download PDF
New testosterone guideline to help Canadian physicians diagnose and treat patients – Read More
Government of Canada Invests in Men's Health to Help Prevent Chronic Disease – Download PDF
Canadian Men's Health Week Skyrockets in Second Year – Download PDF
Subscribe to our newsletter