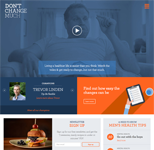 Don't Change Much is a new social movement that will motivate men and their families with health information and lifestyle programs in such a way that they can truly hear, absorb and act on it. The campaign encourages all men to Change. But not that much. Read More...
Canadian Men's Health Foundation (CMHF) is a national, not-for-profit organization founded by Order of Canada recipient Dr. Larry Goldenberg.  The mission of CMHF is to inspire Canadian men to live healthier lives.
Canadians believe they're a pretty health nation.  But weirdly, Canadian guys aren't that healthy.  And it's not because of genetics; it's a result of lifestyle. Read more…
Events
Stand Up for Men's Health, June 12th 9am. Four-time Olympian Simon Whitfield and world-class athletes paddled from from Vancouver to Victoria, B.C for the Stand Up Paddle For Men's Health Read More…
Men's Health Week, June 9th-15th Read More…
Subscribe to our newsletter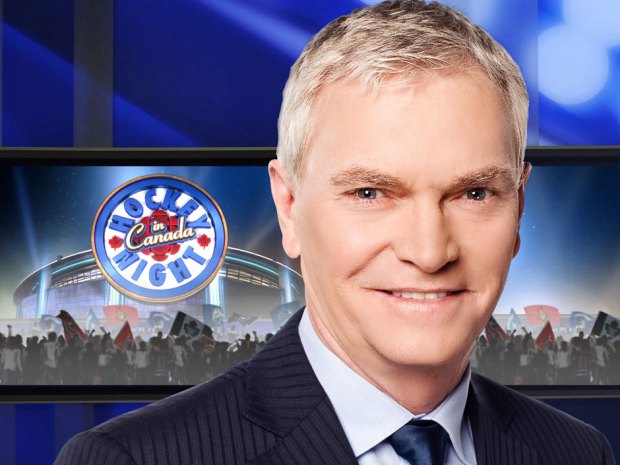 You have to find ways to counterbalance the excess to keep fit and feel sharp on the road. My solution: run the NHL.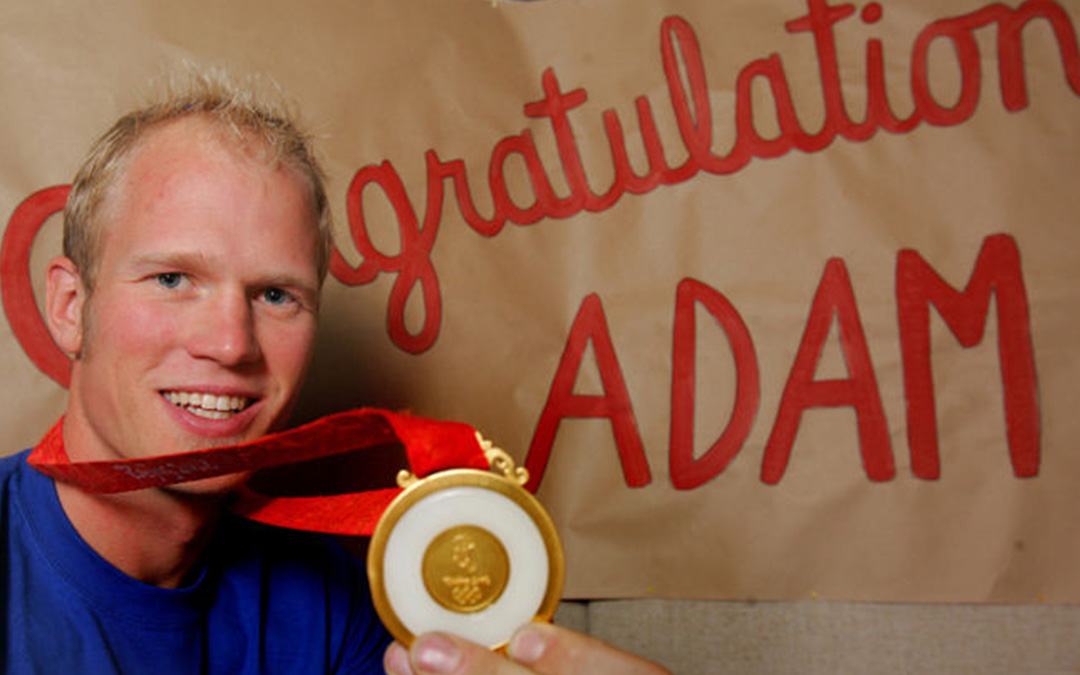 Time is scarce and getting and staying healthy can be a huge challenge for men. Adam shared with me a model of behaviour change theory and we love his common sense approach.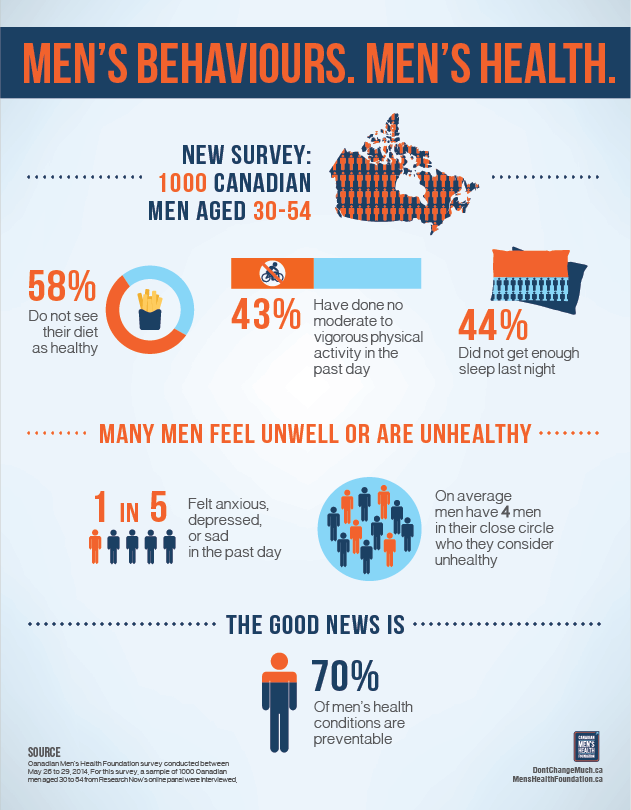 Men's health behaviour report shows many men feel unwell or are unhealthy