Move for Your Mental Health
Let's move together this June and help inspire men and their families to take care of their mental health and live healthier year-round.
What is Move For Your Mental Health?
Move For Your Mental Health 2022 is a month-long event to raise awareness, educate and drive action for men and their family's mental well-being. The goal is to encourage men to get active with helpful information and resources offered each week from the Don't Change Much Podcast, FITFridays video workouts, and health improvement tips from the Don't Change Much blog.
Move For Your Mental Health 2022 and the Don't Change Much Podcast are made possible by a generous lead gift from The Jack and Darlene Poole Foundation.
Welcome to the

Hosted by celebrated broadcaster Dan Murphy, the new Don't Change Much Podcast explores mental and physical health stories and insights with Canada's top influencers, world-class athletes and health experts.
Move Your Body for Your Mind
Guests: Former NHL player Trevor Linden & Associate Professor Dr. Jennifer Heisz
Dan talks with Trevor Linden and Dr. Jennifer Heisz about the importance of exercise and how it positively affects their own mental health.
Fatherhood & Positive Mentorship
Guests: Former NHL Goaltender Kelly Hrudey & Co-founder of Blueprint Dr. David Kuhl
In time for Father's Day, Dan is joined by Kelly Hrudey and Dr. David Kuhl to discuss the many ways dads can connect and strengthen relationships with their children.
Facing Anxiety
Guests: Country music superstar Dallas Smith & CMHF President & CEO TC Carling
Listen to Dan's conversation with Dallas Smith and TC Carling as they discuss anxiety and their own process of discovery, what they know now and the effective tools and resources they use to take control of their mental health.
Mental Health is a Team Game
Guest: Head Coach of Canada Soccer's Men's National Team
On his way to the World Cup, John Herdman joins Dan and shares powerful examples of how acknowledging vulnerability and asking for help can affect positive change.
No matter how you do it — walk, jog, swim, bike, mow the lawn — any kind of movement adds up to better physical and mental health. Join us here for #FITFridays every Friday in June for a brand new all-level exercise video led by Club 16 Trevor Linden Fitness trainers.
Shareable weekly workout videos led by personal trainers from Club 16 Trevor Linden Fitness.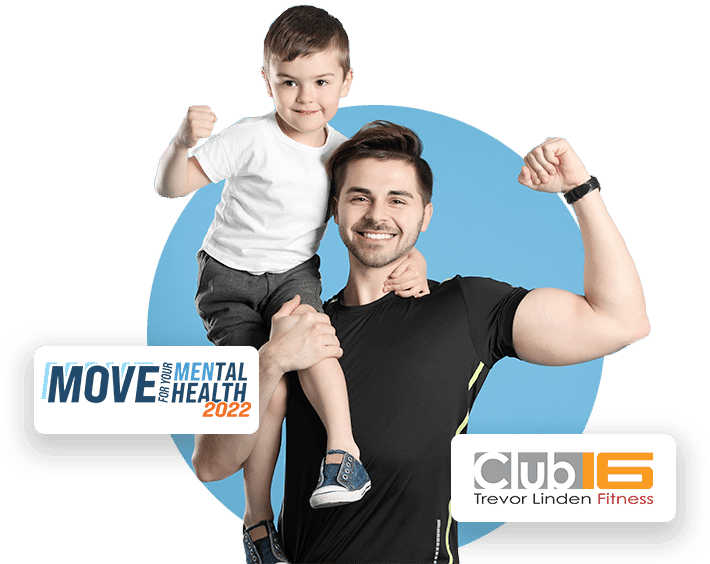 Resources
Get active and get others involved with these useful free resources:
Interactive Poster
Download and share the Interactive version of our motivational poster with friends and colleagues.
Print Poster
Print and share the motivational poster at work to encourage others to get moving for their mental health.
Activity Tracker
Download the Move for Your Mental Health activity tracker to print and stick on your fridge or keep it saved on your computer, to track your day-to-day progress.
Support Move for Your Mental Health
Double Your Impact in June
Move For Your Mental Health 2022 is created by the Canadian Men's Health Foundation (CMHF), a registered national charity. CMHF relies on support from donors to fulfill our mission: to
inspire men to live healthier lives
through health research, programs, tools, and accessible resources.
There's never been a better time to see your donation go further in support of men's health. From now until June 30, 2022, a generous donor will match every dollar you donate and double your impact!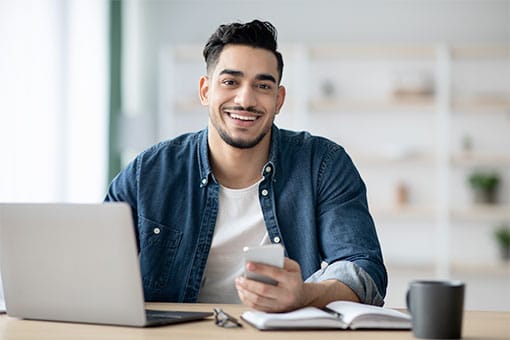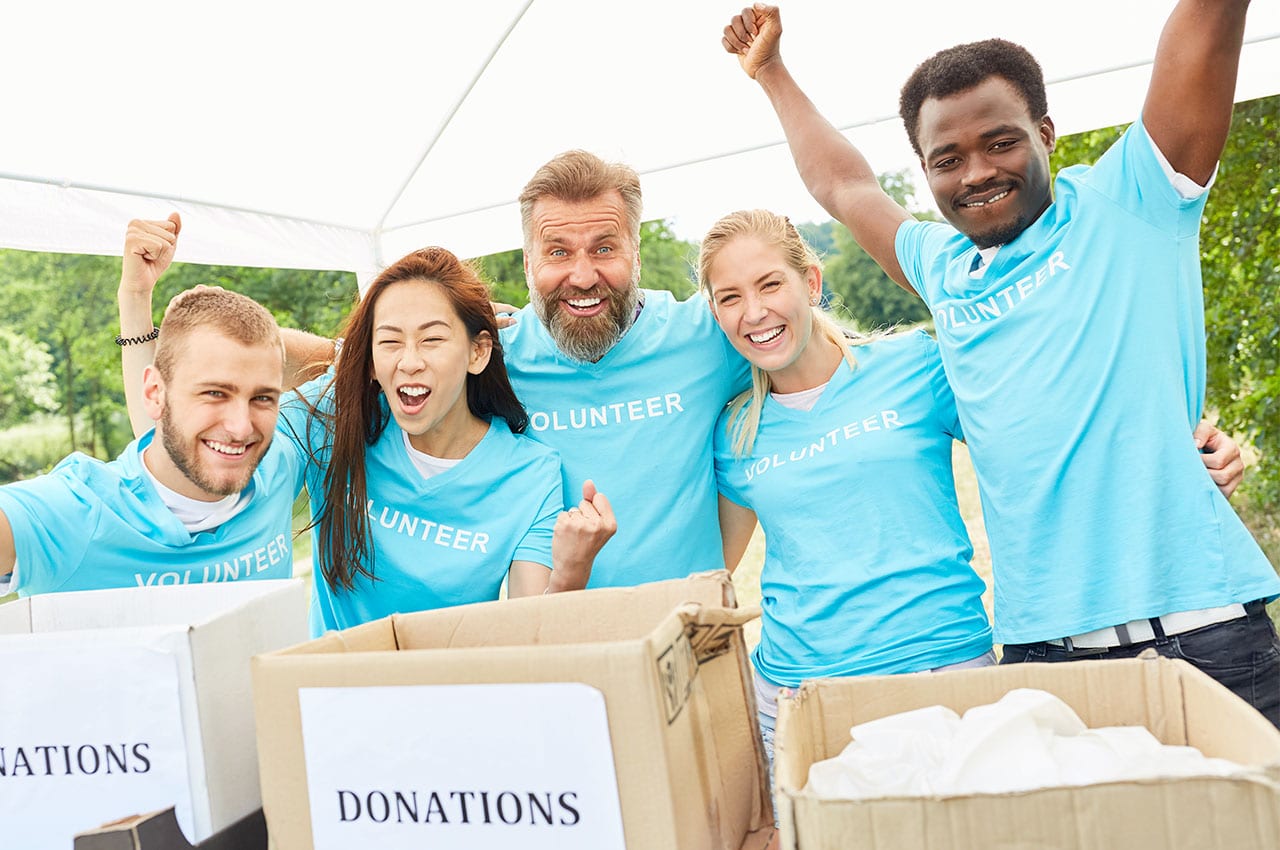 Want to have fun and raise money for a good cause? New this year, team fundraising lets you invite friends, family and co-workers to join your team using our handy fundraising platform.
Get creative, encourage others and share your progress with us on social media using #MOVE4MentalHealth and #DCMPodcast.
Team fundraising ideas:
Whether a team fundraiser, one-time gift, or donation in tribute to a loved one, your support gives men the resources and tools they need to improve their mental health and prevent common health conditions.
Free tips, priceless benefits
Sign up for the free Don't Change Much newsletter. You'll get helpful tips and motivation to improve your mental and physical health. It's one newsletter each month to look forward to! Ready to feel motivated?

Boost Your Dad Power and Connect With Your Kids
What does it mean to be a good dad? How can you be a good role model for your kids? Dr. David Kuhl shares tips on how to have a positive influence as a dad.
Can You Reduce Stress and Anxiety by Mowing Your Lawn?
Nature is great for your mental health. However, enjoying nature doesn't always mean hiking mountains. It is as easy as getting outside to mow the lawn.
Why You Don't Need to Be in Beast Mode to Get a Good Workout
Exercise doesn't need to be all out, full-throttle to make a difference. The important part is getting the heart rate up! Try these low-intensity exercise ideas.
Share your story
Getting more active gets attention, whether from friends, family or your significant other. And those who help others to live healthier deserve a big-time pat on the back. Whatever role you play be loud and proud about it!
Our Partners
We are proud to be supported by the following partners and sponsors aiding in our mission to inspire Canadian men to live healthier.