B.C. comedian whose health journey is inspiring men across Canada.
B.C. actor and comedian Toby Hargrave often pokes fun at his "casual" approach to wellness. Behind the scenes he wanted to live healthier. That's when his inspiring Don't Change Much journey began.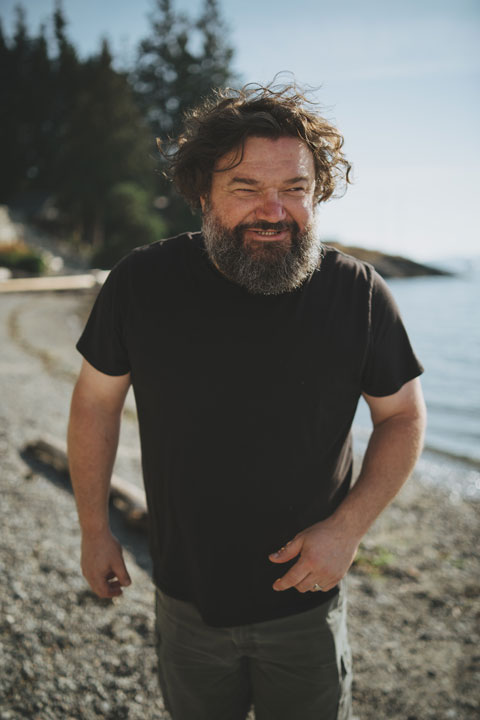 Toby's Health Tip
"Start with one small change that isn't a big deal. Take the dog for a longer walk, take the stairs instead of the elevator, park further from where you're going and walk there. This can start a domino effect, leading to much larger changes in the future."

Described as a "happy Hagrid" owing to his resemblance to Harry Potter's oversized pal, Toby Hargrave is a film and TV actor, radio personality, and award-winning veteran of North America's standup circuit. His many live appearances include Montreal's Just for Laughs Festival, the Halifax Comedy Festival, and the Edmonton Comedy Festival, with Toby earning the title of "Funniest Comedian" at the Vancouver International Comedy Festival.
Now living with his young family on British Columbia's Sunshine Coast, Toby describes himself as "spectacularly average." He carries about 265 pounds on his six-foot-tall frame, and has spent most of his adult life drinking alcohol almost every day. He does most of the cooking in his household, and with comfort foods like ribs, roasts and pierogies among his favourite dishes, counting calories used to be a foreign concept. He also has a family to support and a career to pursue, which often relegates exercise to the back burner.
As a comedian, Toby often pokes fun at his "casual" approach to health and wellness. Behind the scenes, "tired of being tired" and worried about his family's future, the forty-something husband and father was ready for change. That's when the Canadian Men's Health Foundation approached him about appearing in What's So Funny About Men's Health? The inspiring TELUS documentary follows Toby as he confronts the possible repercussions of decades of excess, and explores the steps any man can take to become healthier and feel better.