The Final Moustache Chronicle: November 30, 2014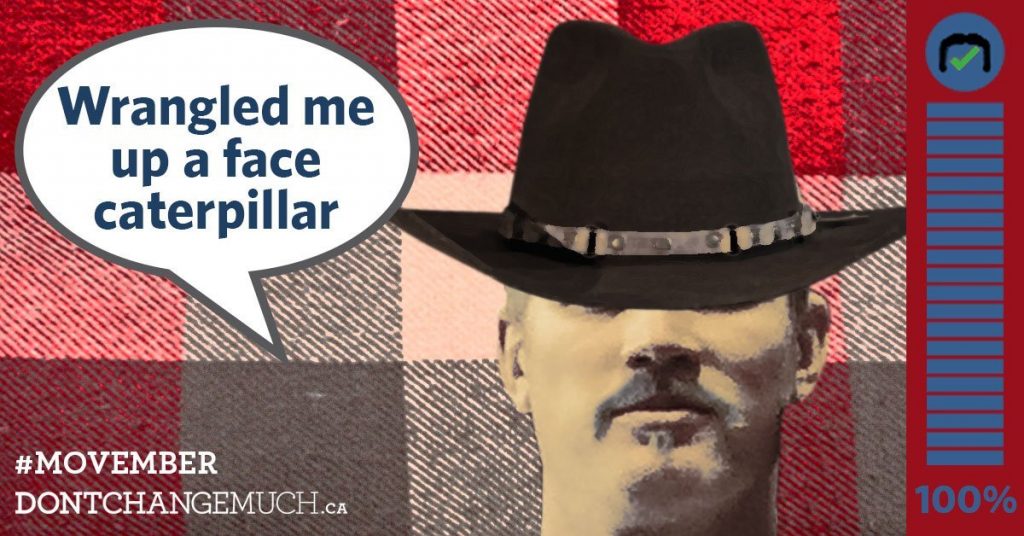 While life as a true Gent is always brimming with adventure and interesting conversations, the month of Movember has officially come to a close. As a thanks for being such a great sport, we sent Adam over to an old-school barber in Victoria, BC to get the straight edge treatment that every hard working moustache wearer needs.
Here are some photos of his last moustache adventure: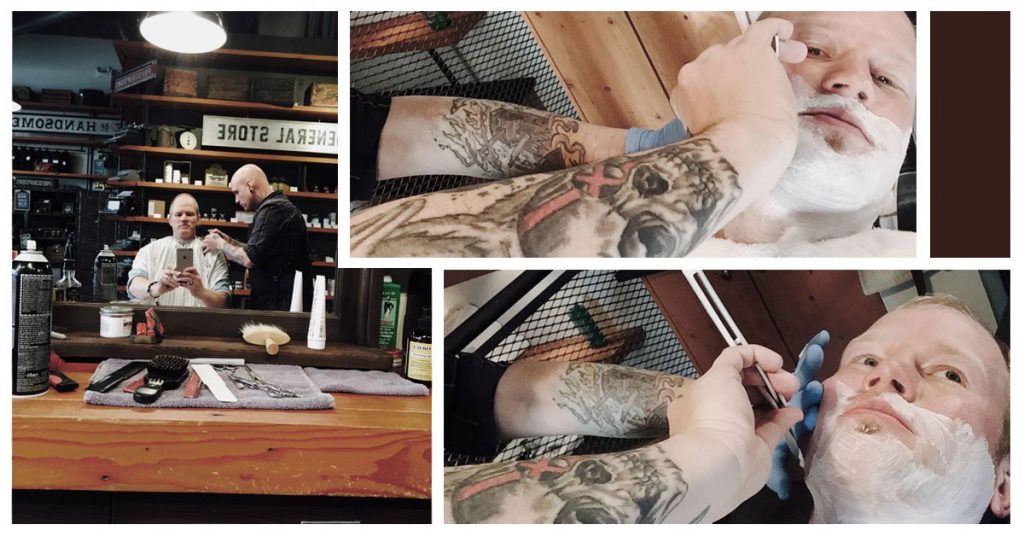 Moustache Chronicle: November 24th, 2014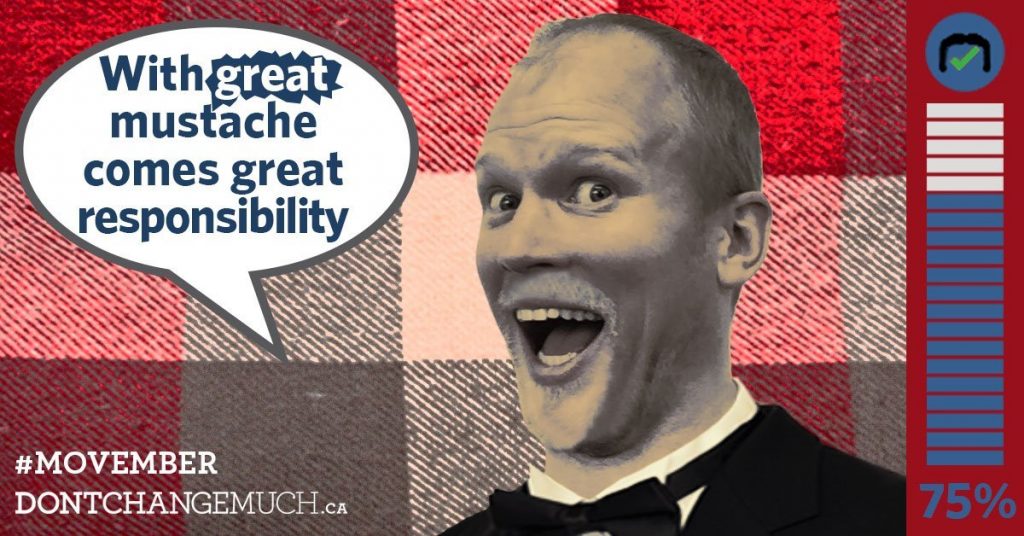 This past week I had the pleasure of lecturing to a group of insurance professionals. In the audience, I saw a number of men sporting some stylish upper-lipped facial hairs, half were Movembering, while the other half were – well – stylish and distinguished gentlemen. It made me wonder if they shared the same knowledge of law-enforcement bureaucrats in the central Indian state of Madhya Pradesh, that mustaches command respect. Police in this Indian province receive a 66 cent pay bonus for growing a mustache. I wonder how 'stache growth correlates to insurance sales??
Moustache Chronicle: November 16th, 2014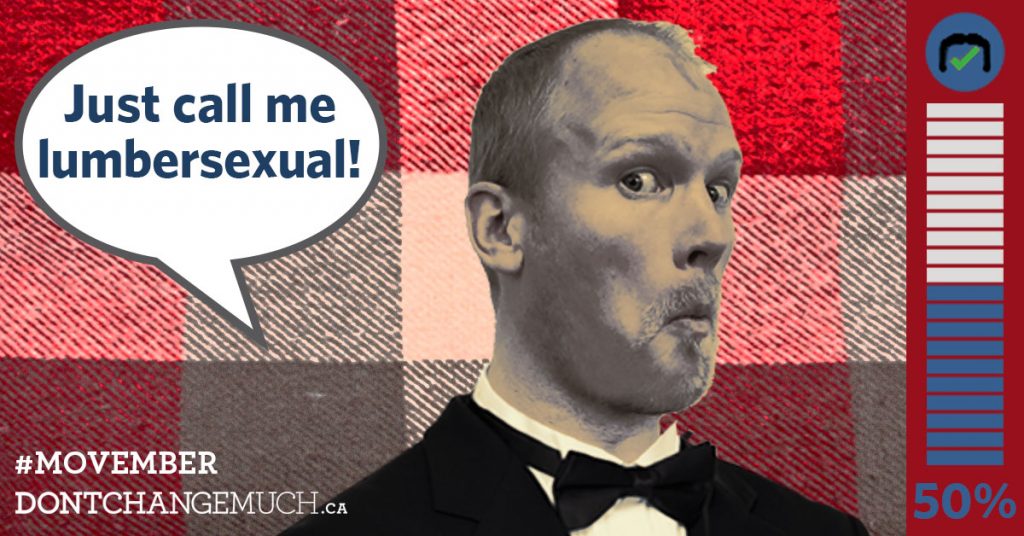 Last Friday, while at Hawksworth, I was served by a first-class waiter who was displaying a waxed and curled mustache. And all I could think was- well done, good sir!
I remember when Movember first showed up as a social movement about a decade ago. At that time, mustaches were shunned by pop culture. Now, a good mustache earns a special form of ironic status (see lumbersexuals). Good job society – I'd say it's about time we leaned back into this artistic expression of manliness.
Moustache Chronicle: November 3rd, 2014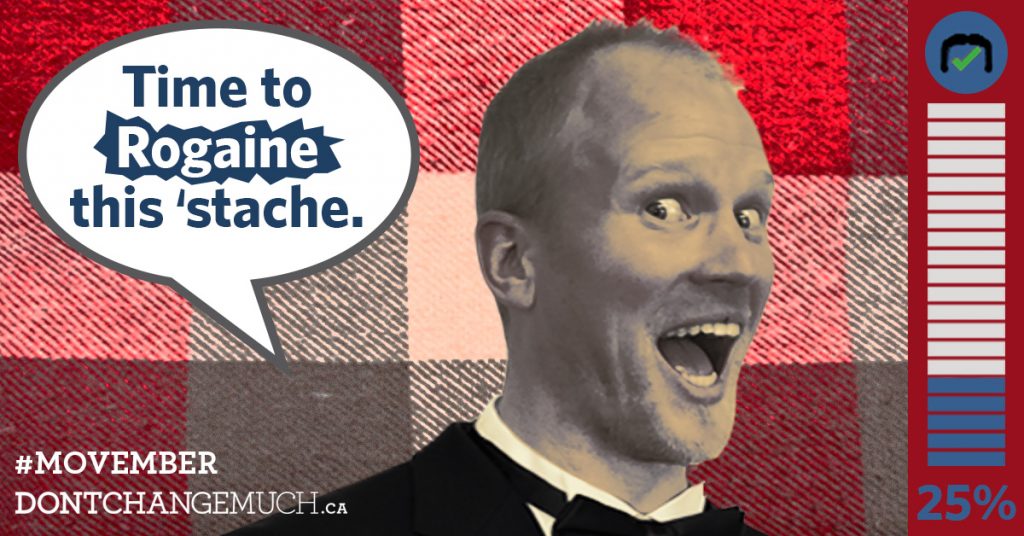 I'd say the emergence of the crustache is a good thing. 20 years ago – heck 10 years ago, imagine even saying the word prostate in front of a group of guys. You'd either get snickers, coughs or a punch in the face.
Crustaches mean conversations are beginning. These men are wearing the badge of prostate right across their faces and no one is even getting punched.
Now as I look at the young lads at the Canadian University Rowing Championships, where I was handing out medals, I see the various stages of 'staches sporting the faces of many of the competitors, I smile.
This facial fun for men and the thorn in the side of women, is starting the conversations that were once avoided at all cost. I say we are going in the right direction; that's 1 point for the changing face of masculinity in men's health.
---
About Adam
There is a lot to learn from this Canadian Men's Health Foundation (CMHF) Champion and modern day Viking; who is not only a lean, mean rowing machine but also is a trained Geotechnical Engineer who chairs the board of Greasecycle, a company that sucks up used cooking oil from restaurants and uses it to reduce carbon footprints.
The Don't Change Much (DCM) Champ's motivation to change the face of men's health came from watching his wife's grandfather take on and win the fight against prostate cancer, thanks in large to modern medicine.
That motivation along with the natural migration pattern in Adam's hairline, prompted Adam to question what better way to grow support for men's health than by making use of his now full 'stache for the month of Movember?
That being said, the challenge is on and he is jazzed to be a part of the solution, to proactively promote preventative healthcare for men. Rooting him on, team at CMHF, wish Adam the best of luck and are looking forward to reading his first installment of the Moustache Chronicles.