It's great to see Canadians coming together for a good cause — Canadian Men's Health Week. And if you haven't seen it yet, Jim Hughson (Voice of Hockey Night in Canada) takes a stand for men's health in this hilarious video and audio recording.
Next to get behind Canadian Men's Health Week and raise awareness for how simple lifestyle changes can help guys live healthier and happier lives is Olympic Gold Medalist and Entrepreneur Adam Kreek. Adam reminds us that if we stay active our minds will come along for the ride!
To join Adam and thousands of others supporting Canadian Men's Health Week — head over to CanadianMensHealthWeek.ca and click "Yes" that you support (one-click is all it takes!) because it's important to have healthier husbands, fathers, sons and friends.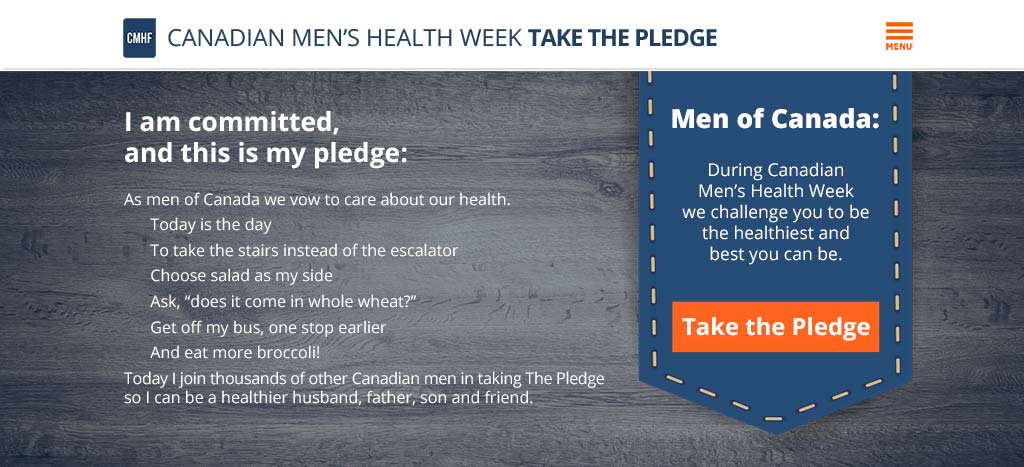 Learn more about The Most Important Pledge for Men's Health in Canada.
Join Adam and thousands of other Canadians; take the 'one click' health pledge now.
For more details, visit CanadianMensHealthWeek.ca.