Why a Men's Health Week?
Inspiring Guys To Live Healthier
Canada is among the world's healthiest countries, but research shows that many Canadian men face health challenges due to habits such as poor eating, inactivity, high levels of stress and social isolation. Culminating on Father's Day, Canadian Men's Health Week highlights the importance of overcoming these challenges, which now include COVID-19 and its unprecedented fallout.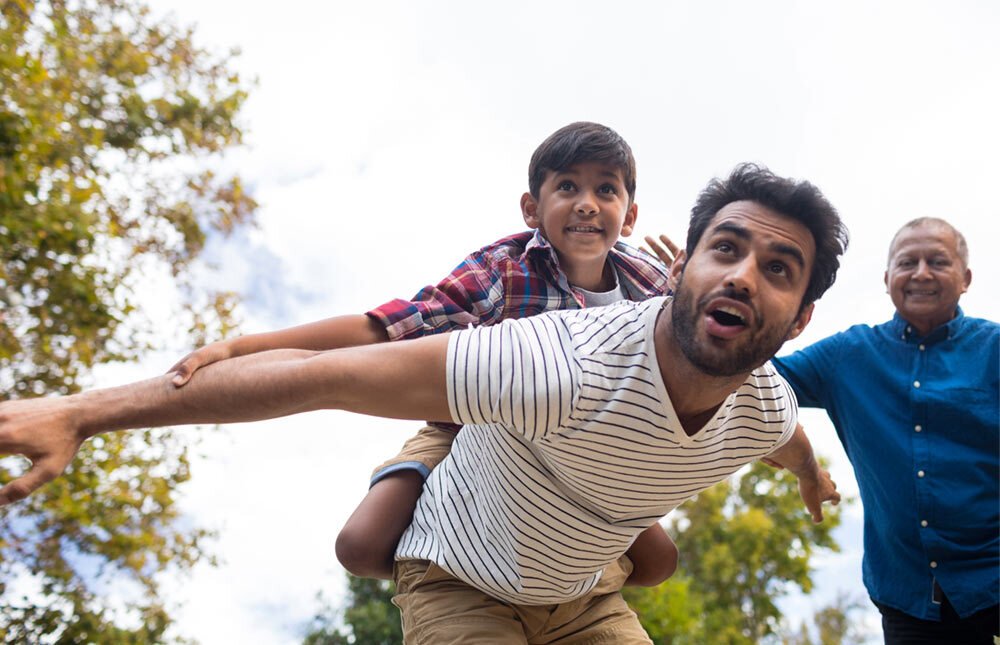 Small Changes,
Big Impact
Healthy lifestyle habits and relationships have been shown to have an enormously positive long-term impact on men, their families, and their communities. Stay tuned for the results of our recent national research surrounding COVID-19 and fatherhood.
Canadian Men's Health Foundation
The Canadian Men's Health Foundation is a registered national charity. We rely on donations to provide straightforward tips and helpful tools so guys can make small changes that have a big impact on their health. The Foundation envisions a nation where the final piece of the family health puzzle is addressed: men actively caring for their health.