As the season of giving gets underway and we move through Black Friday and Cyber Monday, there's one day that's even more important: the 10th annual Giving Tuesday on November 30, 2021.
Giving Tuesday is a global movement focused on generosity. It provides a platform for charities, companies, families, and individuals to come together and bring about positive change in our communities.

At CMHF, support from individuals like you is essential to creating lasting, meaningful health changes for men and their families.
We know that 72% of Canadian men have unhealthy habits, putting them at risk for chronic conditions and disease. This Giving Tuesday, we can continue to inspire more men to make small changes that can have a big impact on their health, and we need your help.
What does the Canadian Men's Health Foundation do?
We create e-health resources backed by independent scientific research. These resources promote healthy lifestyle behaviours that improve the quality of life for men today and reduce their risk for chronic diseases.
Our initiatives include:
Don't Change Much, a resource that inspires men and their families to live healthier lives through easy, relatable and guy-friendly content. Don't Change Much includes health tips to help lower stress, get active, eat healthier, sleep better, drink less, and quit smoking. 
Men's Health Check, a free online health tool that shows men their current and future health and their risk level for the top 8 most common health conditions and diseases. 
How are funds used?
As a registered national charity, we rely on support from our donors to operate and provide our programs and services to Canadian men free of charge. Your donations are essential in furthering men's health programming, tool development, and research.
When you donate, your funds are invested into the community by providing expanded, enhanced, and new innovative programming for men and their families.
Rising to the Challenge During Covid-19
The Covid-19 pandemic has increased the daily stress and anxiety for countless families. The impact on mental and physical health has been profound. CMHF supports men's mental well-being by providing year-round access to guy-friendly tools designed to strengthen their minds and normalize feelings around mild to moderate stress, anxiety, and loneliness.
Why give to CMHF?
Through the Don't Change Much Impact Study, we've learned that men saw significant changes in their lifestyles. 75% of those surveyed saw improved eating habits, 45% drank less alcohol, 70% increased their physical activity, 46% lost weight, and 35% reduced their stress levels.

"I found it very helpful to read stories about men's health. It provided me with the motivation I needed to make changes and get my overall health to a better place."

Joshus Kubinec, DCM Subscriber
We've heard from many men like Joshua about how small health changes can positively impact their lives.
Donate to support healthier lives for men and families
Men's Health is the "missing piece to the puzzle of family health." By donating to CMHF, you enable the Foundation to expand and enhance its unique brand of chronic disease prevention and mental health programming with a wide range of lasting benefits for families, businesses, health care and Canada's economic future. Supporting better health among men leads to better families, better communities, and better economies.
On this Giving Tuesday, we turn to you to help us continue to have an impact.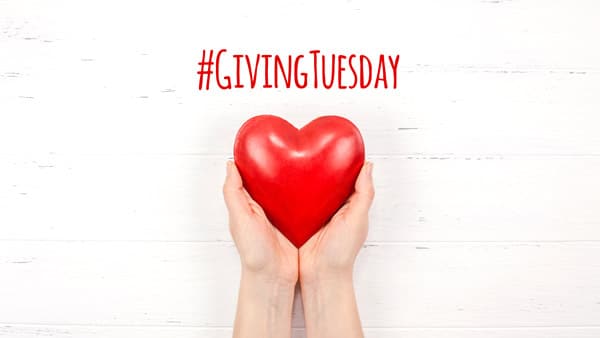 This year, you can make a gift in honour of someone special. We all have a man in our life who could use a little support when it comes to their health. What's more, when you join CMHF's The Changemakers, you will be part of a special group of monthly donors who positively impact men's health all year round.
Together, we can help Canadian men and their families make positive lifestyle changes that significantly impact their health.
To share CMHF and its resources, tag us on Facebook, Twitter, Linked In, and Instagram—and Don't Change Much on Facebook, Twitter, and Instagram.