Vancouver, March 24, 2022 – The Canadian Men's Health Foundation (CMHF) has launched a new and improved version of its online health risk assessment tool. Men's Health Check is a free online health assessment tool for men to find out their risk for the eight most common men's diseases and conditions and where to start their journey towards better health.
Over 55,000 Canadian men have completed and benefited from the health risk assessment, previously named YouCheck. With on-going support from the Province of BC, and generous donors, CMHF has rebranded the tool as Men's Health Check and improved its user experience to take it to the next level.
"Men's Health Check was created in response to the alarming number of Canadian men suffering from chronic diseases that are often preventable," says TC Carling, CMHF President & CEO. "The early detection tool becomes part of a Canadian man's yearly check-up plan, as they have the power to improve their 10-year outlook."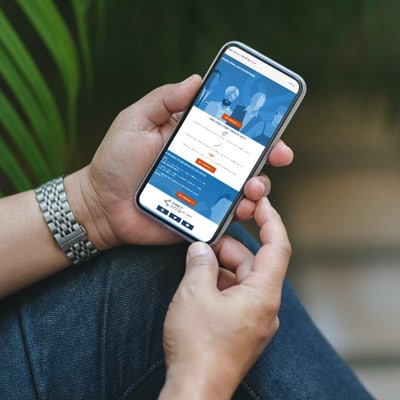 The tool guides men through straightforward questions about their health history, lifestyle habits and mental health. It's completely free and confidential, and there are no sign-ups required, allowing men to answer the questions anonymously.
In under 10 minutes, CMHF's Men's Health Check determines the participant's risk for the top men's health concerns, including depression, heart attacks, type 2 diabetes, prostate cancer, colon cancer, osteoporosis, erectile dysfunction, and low testosterone. Once completed, men receive a health report that shows their risk level for these concerns, along with helpful tips on monitoring and preventing each one.
The new CMHF Men's Health Check tool features:
18 questions developed and backed by research to power the current and 10-year health risk assessment results.
An improved user experience and new web application that can be accessed on any mobile, tablet, or desktop device.
Information validated by medical doctors to increase health awareness, education, early detection, and easy tips to start taking action for better health.
A health screening and vaccination schedule to see what needs to be checked and when.
The Men's Health Check tool is now available on www.menshealthfoundation.ca to help men comfortably take control of their health.
About Canadian Men's Health Foundation
Canadian Men's Health Foundation (CMHF) is a national, not-for-profit organization with a mission to inspire Canadian men and their families to live healthier lives. The statistics around men's health in Canada are alarming; 70% of men's health problems can be prevented by adopting healthy lifestyles. Learn more at MensHealthFoundation.ca and DontChangeMuch.ca.
-30-