As a pharmacist, educator, and writer, I've been getting all kinds of questions about the COVID-19 vaccine. Whether you're wondering if the vaccine can make you sick, how it works, or what you can do after you get fully vaccinated, I'm here to give you the answers you're looking for.
First, let's talk about something many of us have experienced: COVID-19 pandemic-induced stress. Second, if you've gotten both doses of an approved COVID-19 vaccine, congratulations! Check out what you are able to do below!
Stress during the pandemic
Pandemic-induced stress is real. I often find myself pouring through research from every corner of the internet, including journal articles and resources that my peers send me about COVID-19. The truth is, it can get overwhelming, and feeling overwhelmed can quickly turn into undue stress.
While you're waiting in the invisible line-up for a COVID-19 vaccine and managing a new way of life, the build-up of stress can take a toll on you. Men's mental health is often ignored and is something many of us are trying to deal with right now.
If you have an activity that brings you a sense of calm or have ways to relax, try to keep them a part of your daily routine. If you're looking for tips and resources to manage stress and mental health, check out the Mental Health First Aid COVID-19 Self-Care & Resilience Guide. British Columbia's virtual mental health support during COVID-19 and BC211 are also great resources.
Sometimes having access to the right information in one place can help reduce the stress associated with uncertainty regarding the pandemic and the COVID-19 vaccines developed to combat this virus.
Who should get the COVID-19 vaccine?
Almost everyone should get the COVID-19 vaccine when it's their time to do so. Immunize BC says that if you do not have any allergies to the ingredients in a COVID-19 vaccine and have not experienced a life-threatening reaction (anaphylaxis) to a previous dose of the COVID-19 vaccine, you can get vaccinated.
You'll also need to be over the minimum age requirement and not have symptoms of COVID-19 at the time of vaccination. "With every person who receives a vaccine, our entire province becomes that much safer," says Dr. Bonnie Henry, Provincial Health Officer for British Columbia.
Health Canada has approved the Pfizer-BioNTech COVID-19 vaccine for use in children and youth 12 years of age and older.
The National Advisory Committee on Immunizations (NACI) has released a statement mentioning that use of the Pfizer and Moderna mRNA vaccines for those who are pregnant or breastfeeding is recommended based on research from the United States. The new data suggests that mRNA vaccines are safe for this population.
Vaccine exceptions
Children and youth
Children under the age of 12 are not approved to receive the Pfizer-BioNTech COVID-19 vaccine at this time.
Children and youth under the age of 18 are not approved to receive the Moderna, Johnson & Johnson, or AstraZeneca/Oxford, COVID-19 vaccine at this time.
Immunocompromised
Currently, there is not enough information to determine if a person who is immunocompromised should or should not get vaccinated. People who fall into this group can get help making this decision by speaking with a local healthcare provider they trust.
Allergies
If you have a severe allergy to any component of the vaccine, to polyethylene glycol, or have shown an immediate allergic response to polysorbate (which has cross-reactivity with polyethylene glycol) you should speak to your healthcare provider to determine if the COVID-19 vaccine is appropriate for you.
Be part of the herd—We're in this together
Now that you know there are some people who may not be able to get the vaccine, it's important that everyone who can get vaccinated does get vaccinated. This way, we can work together to protect the people who can't get the vaccine. That's called herd immunity.
In a really, really basic sense, it's kind of like when you're watching National Geographic and you see lions on the hunt and then the bigger, stronger elephants create a shield around the smaller elephants to protect them from the attack because the smaller elephants could never protect themselves on their own.
Herd immunity, described by the World Health Organization, "is the indirect protection from an infectious disease that happens when a population is immune either through vaccination or immunity developed through previous infection."
Alright, now here are the answers to the "Top COVID-19 Vaccine Questions":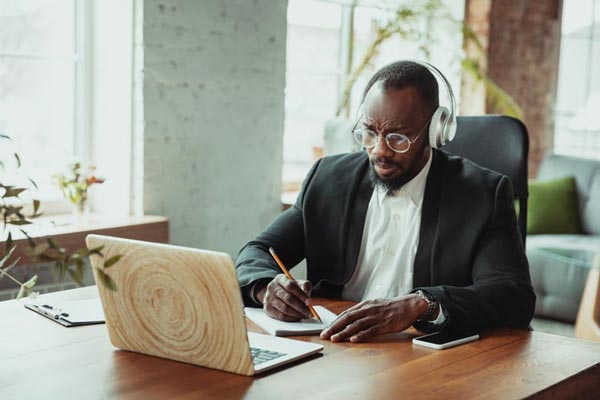 How to get your COVID-19 vaccination in your province or territory:

Ongoing distribution concerns may have delayed when we can get our vaccines. However, things are improving. It's very important to keep up-to-date with the latest information in your province or territory so you can be ready to book your appointment as soon as your region announces you can do so. The Government of Canada's Vaccines for COVID-19 page offers quick links to relevant information you can use right now.
What comes after you get your first COVID-19 vaccine shot?

If you've already received your first dose, you may be wondering what comes next. Depending on where you are in the country, you'll be able to get your second dose 8-16 weeks after your first dose.

You may have received the following email or text message from the BC government:

"Records show that you received AstraZeneca as your first vaccine dose. You're one step away from being fully vaccinated. Second dose invitations will start being sent 8 weeks after your first dose."

When it comes to your second dose in BC, you can choose one of these options:

Get AstraZeneca/Oxford at a pharmacy. The pharmacy that provided your first dose will contact you to book an appointment. No action is required on your part.
Get Pfizer-BioNTech(mRNA) or Moderna (mRNA) at a vaccine clinic. You will receive a text or email letting you know it is your time to book.

To find out how to book your appointment and more information about your second vaccine shot in BC, please visit https://gov.bc.ca/dose2#az.
Should you be concerned about the AstraZeneca/Oxford vaccine?

The short answer is no. Dr. Bonnie Henry, BC's Provincial Health officer, is reassuring everyone that the AstraZeneca vaccine is safe and has released this video:
Can you mix the COVID-19 vaccines?

Canada is now recommending to mix and match the AstraZeneca/Oxford, Moderna, and Pfizer-BioNTech COVID-19 vaccines.

If the first vaccine you got was from AstraZeneca/Oxford, then your second vaccine can be from AstraZeneca/Oxford, Pfizer-BioNTech, or Moderna. If the first vaccine you got was from Pfizer-BioNTech or Moderna, it is recommended to complete your second dose with either one of these two mRNA vaccines. At this time, these vaccines are only interchangeable in this particular way. Read more about the interchangeability of the vaccines here.

Based on research from Spain and the United Kingdom, mixing shots is safe and effective.

Here's more information about trigger point immune responses.
Can you get COVID from the COVID-19 vaccine?

No. You cannot get infected with COVID from the COVID-19 vaccine. Since the vaccines currently available in Canada are not live vaccines, they cannot cause the disease they are designed to protect you from.
Are there side effects you can get from the COVID-19 vaccine?

While there are some side effects people may experience from the COVID-19 vaccine, they're often mild and go away within a few days. The most common side effects are redness, soreness, or swelling where you received the injection, as well as feeling tired (fatigue), headache, fever or chills, body aches or sore joints. Some people may not experience any side effects at all, while other people might experience one or more side effects.
How is the COVID-19 vaccine administered? 

The COVID-19 vaccines available in Canada, at this time, are administered as an intramuscular injection. Most people will get the injection in their arm, like a typical, routine vaccine. Some vaccines are given in two doses and others are given as one dose.

Each dose of the Pfizer-BioNTech COVID-19 vaccine, Moderna COVID-19 vaccine, and AstraZeneca/Oxford COVID-19 vaccine are given several weeks apart. The time between doses may vary across Canada.

The Johnson & Johnson COVID-19 vaccine is given in one dose.
How does the COVID-19 vaccine work?

The first dose helps the immune system create a response against the virus, and the second dose further boosts the immune response, which helps ensure long-term protection. Vaccines that come in a single dose aim to create a response strong enough at one time so that a second dose is not required.

Both the Pfizer-BioNTech and Moderna COVID-19 vaccines are messenger RNA (mRNA) vaccines. These vaccines contain instructions to make a protein that is found on the surface of the virus that causes COVID-19. Using our body to make the protein triggers our immune system to create antibodies against it.

The Johnson & Johnson and AstraZeneca/Oxford COVID-19 vaccines are viral vector vaccines. These vaccines use the harmless adenovirus as a delivery system to help bring important protein-building instructions into our cells. With this information, our body can make the specific protein it needs in order to trigger an immune response. Then our immune systems will have effectively created antibodies against the virus.

To clear things up, the adenovirus used in these vaccines are viruses that can cause the common cold and have been used for decades as a way to deliver instructions for proteins.

If the real virus ever enters our body, in the future, our body will trigger an immune response in order to fight the infection regardless of which vaccine we received.
How protected are you after the first dose of the vaccine?
Can you still carry and spread the virus if you've been vaccinated?

After you get vaccinated, it's still possible that you can get infected and then spread COVID-19. This could be because you were infected just prior to getting the vaccine or because you got infected during the period you received the vaccine to when the vaccine developed enough immunity in your body. Usually, the vaccine takes a few weeks to help your body develop its defences.
Is it better to get the COVID-19 vaccine or get the actual virus and to build your immunity?

The best way to protect yourself from the COVID-19 virus is to get vaccinated. While not everyone who is infected with the COVID-19 virus will die, many people can get severely ill, may be hospitalized, and may even experience permanent organ damage.

The risk of trying to build our own immunity through exposure to the virus vs. getting vaccinated isn't worth the damage it can do to your overall health. Simply put, getting the COVID-19 vaccine is much safer than risking infection from the actual virus.
Can you get the COVID-19 vaccine during Ramadan?

Yes, you can get the COVID-19 vaccine during Ramadan. Getting this vaccine will not "break" your fast. Since the COVID-19 vaccine is delivered as an intramuscular injection and does not provide any nutritional support, it is not considered sustenance or food, making it permissible to get during Ramadan. The National Muslim Task Force on COVID-19 issued a press release on April 6th, 2021, outlining how to have a safe Ramadan and clarification that the COVID-19 vaccines currently available are halal.
How much does the COVID-19 vaccine cost?

The Government of Canada makes it clear that the COVID-19 vaccine will be free for all Canadians with an added commitment for low and middle income economies around the world to also have access to these vaccines.

For our neighbours to the South, the CDC mentions that Americans will be able to receive the vaccine at no cost. Providers of the vaccine can charge an administration fee; however, no American will be denied the COVID-19 vaccine if they cannot afford the vaccine administration fee.
When can you get the COVID-19 vaccine?

Depending on your age, type of work you do, and where you live, your ability to get the COVID-19 vaccine will be different. Across Canada, the plan to distribute vaccines focuses on reaching residents and staff of shared living settings that provide care for seniors, adults age 70 and older, with priority given to adults over 80 years of age, healthcare workers who have direct contact with patients, and adults in Indigenous communities.

British Columbia has designed a plan with projected dates for whom in their province will receive the COVID-19 vaccine. The province will focus on certain priority groups and aims to make vaccinations available to members of the general public, aged 18-59, from July to September 2021. Dr. Bonnie Henry expects to have vaccines available to everyone by next fall.
What can you do after you've been vaccinated?
Remember, even after being vaccinated, it is important to practice physical distancing, hand hygiene and to continue wearing face masks to stop any potential spread of this virus in many instances. For more information, check out the BC Center for Disease Control.
The Government of Canada has released new information regarding what you can do if you are partially or fully vaccinated but still recommends following your local public health guidelines for additional guidance specific to your area.
If you have received both doses of an approved COVID-19 vaccine in Canada and are participating in an activity at least 14 days after completion of both doses, you do not have to wear a mask or physically distance yourself when you are:
Outdoors with a small group of fully vaccinated individuals (ie. outdoor bbq, picnic, camping, swimming)
Indoors with a small group of fully vaccinated individuals (ie. small dinner party, watching sports on TV, sharing a hug)
Outdoors with people from multiple households who are partially or fully vaccinated or their vaccine status is unknown (ie. outdoor wedding, child's outdoor birthday party, playing a close contact sport)
Even if you have received both doses of an approved COVID-19 vaccine in Canada, there are some activities where it is recommended that you still wear a mask and physically distance yourself if possible, like when you are:
Indoors with people from multiple households who are partially or fully vaccinated or their vaccine status is unknown (ie. attending places of worship, private celebrations or ceremonies, using a fitness facility)
Indoors or outdoors in a large crowd where people are closely gathering (ie. large house party, concert, sporting event)
For more information about what you can do safely, if you are not vaccinated or are partially vaccinated, check out the awareness resource published by the Government of Canada.
COVID-19 additional support
While trying your best to help others, it's equally important to watch out for yourself and monitor your stress and overall wellness. Oftentimes, stress is linked to financial uncertainty. One way to manage this uncertainty is to take advantage of financial support programs created by the Government of Canada and the Government of British Columbia. Some of these financial support benefits are listed below:
Lastly, if anyone asks you if the COVID-19 vaccines can change your DNA, just let them know that would be pretty wild. These vaccines cannot alter your DNA.
Where do you find information about COVID-19 vaccines? What do you like to do to help reduce stress during the COVID-19 pandemic? Let us know in the comments below!
This article was originally published February 4, 2021. We update it regularly to bring you the latest information on COVID-19 vaccines.