From mental health to physical health, we've got your back.
Our directory is carefully selected from trusted service providers. All are free unless noted otherwise. Our main goal is to support you on your health improvement journey.
Don't Change Much is our free program that helps guys make small changes to live healthier. Small changes lead to habits, and healthy habits lead to a healthier lifestyle. Don't Change Much features health tips to get active, sleep better, eat healthier, lower stress, drink less, and quit smoking. You can sign up to have tips delivered to your inbox.
Anxiety Canada provides several resources, including their:
TELUS Health MyCare is a smartphone app that allows you to see a doctor, mental health counsellor, and dietitian from your home. These virtual health appointments are available in BC, AB, SK, and ON and are booked through the app.
Your provincial healthcare plan covers family doctor appointments.
Mental health counselling and dietitian appointments cost $120 per 50-minute consultation. Most benefits plans provide partial or full coverage. If you are unsure, please check with your insurance provider. Your receipt is available in the app after your appointment.
HeadsUpGuys is a free service that provides tips, tools, information about professional services, and recovery stories to help men fight depression and prevent suicide. If you're new to HeadsUpGuys, start by taking their "self-check" to know where you stand.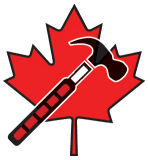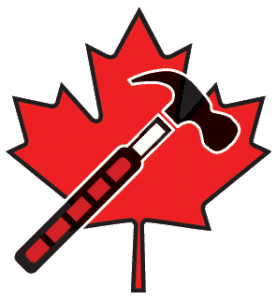 Canadian Men's Sheds Association
Shed: a simple roofed structure. Men get together for free activities like woodworking projects, cooking, bike repairs, music, and yelling at the television during the playoffs. Many guys have time on their hands and tend to suffer from isolation, loneliness, and depression, especially after they retire and their careers were a big part of their identity. Men come together, stay productive, and contribute to the community—all of which are good for overall health. Join a Shed or start a Shed.
British Columbia Services
Medicine and health take many forms. DUDES Clubs (DCs) are participant-led groups for men's wellness, focused in indigenous communities and neighbourhoods, where men can "drop their armour." Facilitated in both urban and on-reserve communities by local men, for local men, DCs build supportive relationships and engage men in healthcare and local Indigenous worldviews.
Call 811 or visit www.healthlinkbc.ca to access free, non-emergency health information for anyone in your family, including mental health information. Through 811, you can also speak to a registered nurse about symptoms you're worried about or talk to a pharmacist about medication questions.
DadSourcing is an online community offering monthly paid subscriptions to a virtual assistant platform for Dads. You can delegate family, personal, or business tasks to your virtual assistant to free up your time, lower your stress, and focus on your health.