Vancouver, Jan. 18, 2022 – Well-known Sportsnet & Hockey Night in Canada broadcaster and former NHL goaltender Kelly Hrudey continues his advocacy work in mental health by joining the Canadian Men's Health Foundation (CMHF) as a National Champion.
Men's health advocates across Canada have joined the CMHF National Champions roster to help the Foundation raise awareness about men's health issues and to motivate men to take action in their own lives. Following the ongoing impacts of the pandemic, CMHF has amplified their focus on mental health resources, a cause that Hrudey has been advocating for, for many years.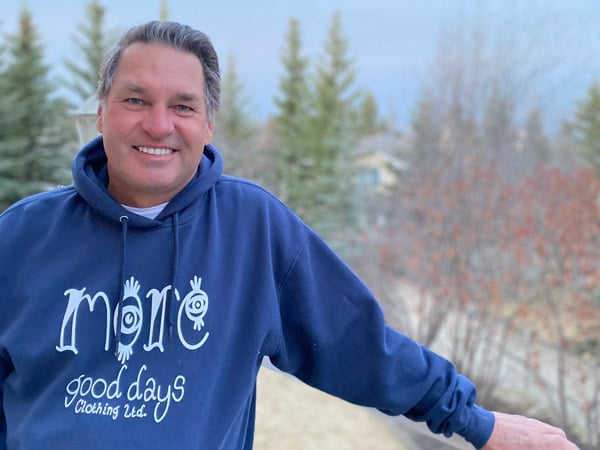 "We've seen an alarming rise in stress, anxiety and other mental health challenges during the pandemic, and the reality is men are far less likely to proactively seek help or support," shares TC Carling, CMHF President & CEO. "Kelly has been a leading advocate in Canada, encouraging men and their families to get additional mental health information, tools and resources. We are proud to add Kelly to our roster of influential National Champions."
Hrudey has openly shared his own struggles with anxiety and mental health, starting with his daughter's diagnosis of anxiety and obsessive-compulsive disorder in 2005. In June 2021, Hrudey spoke about parenting with anxiety in CMHF's Men's Health Month speaker series and connected strongly to the message that men often don't realize they are struggling, or don't know where to go for support.
"Especially in the world of sport, men have been taught to tough-it-out, and that is not a message we should be sharing with men today," says Hrudey. "More men need to talk about their struggles, to learn the signs, and to get help when it becomes too much. I am proud to be joining the CMHF as a National Champion to help get this message out to more men and families, and remind them they are not alone."
CMHF is committed to providing Canadian men and families with much needed resources for their mental and physical health. On January 24th, CMHF will launch a new mental health Toolkit making new and existing resources more accessible to Canadians. Keep an eye out for the announcement next week, and access Kelly's Men's Health Month talk on parenting with anxiety at www.menshealthfoundation.ca.
–
Media Contact:
[email protected]
604.207.0749 (ext. 1)
About Canadian Men's Health Foundation
Canadian Men's Health Foundation (CMHF) is a national, not-for-profit organization with a mission to inspire Canadian men and their families to live healthier lives. The statistics around men's health in Canada are alarming; 70% of men's health problems can be prevented by adopting healthy lifestyles. Learn more at MensHealthFoundation.ca, YouCheck.ca and DontChangeMuch.ca.