Careers at Canadian Men's Health Foundation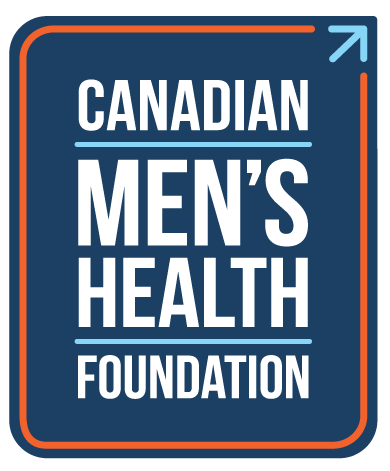 Canadian Men's Health Foundation (CMHF) is a national, non-profit organization founded by Order of Canada recipient Dr. Larry Goldenberg.  The mission of CMHF is to inspire Canadian men to live healthier lives. 70 % of men's health problems can be prevented by adopting healthy lifestyles. CMHF is creating a new social movement to motivate men and their families to use health information and lifestyle programs in ways they can hear, absorb, and act on.  Funding for CMHF has been provided by grants from the British Columbia Provincial Government, Public Health Agency of Canada, corporate partners and private donors.
CMHF is looking to expand it's team with the best of the best in their field. Find out how you can be part of this exciting new movement by viewing the career postings below:
Job Title: Partnership Manager
Location:  Ontario, Preferably Ottawa or Toronto
Reports to:  Vice President
Duties
Lead the business development of partner organizations (Foundations, Government, etc.) that will result in a network that can engage with our cause across Canada. This includes building a value exchange with these organizations back to CMHF and vice versa. (50%)
Lead the account management for partners ensuring follow-up and engagement places us in a thought leadership position in Canada for men's health. (25%)
Build pathways into the province of Quebec and French speaking population groups across Canada to ensure CMHF continues to build a national impact (including with our Don't Change Much Campaign) that is inclusive of our French speaking population. (25%)
Some travel within Canada required (10%)
Values
Entrepreneurial:  A mindset that is forward leaning, flexible and motivated by a curiosity to make a difference.
Results Driven:  Results oriented individual that relentlessly pursues outcomes.
Trusted:  An authentic voice that brings credibility and competency to our organization.
Balanced: Understands that by "doing well by doing good" is done through balancing the pressures of work achievement with having fun and doing the right thing.
Skills and Competencies
Bilingual (French/English) is mandatory for this national role
A university degree, relevant education and experience (5-8 Years)
A professional background in health background is a desired trait
Experience leading projects and delivering results in an entrepreneurial organization
Background working with partner organizations (academic, health, sports, private and/or public sectors)
Excellent oral and writing communication skills, adept at navigating complex relationships and negotiating partnerships
A capacity to work collaboratively
A self-directed individual that has the ability to work from a remote home office as part of a virtual team across Canada
Capable of working with diverse population groups
Please apply through this link: http://bit.ly/2t4QJyg
About Canadian Men's Health Foundation
The Canadian Men's Health Foundation, launched in June 2014, is a national, non-profit organization focused on inspiring men to live longer, healthier lives. The CMHF is one of the only organizations of its kind to develop a market-based research approach to communicating the importance of male health in a way that men can relate to. The CMHF is focused on promoting the most important lifestyle factors in preventing the onset of health problems.   CMHF produces new evidence-based health promotion content year-round including You Check, a men's health risk assessment tool.
For more information visit the CMHF website at menshealthfoundation.ca and get some healthy tips at dontchangemuch.ca.