In The News
September 8, 2017  Take a Minute, Change A Life.  September 10th is World Suicide Prevention Day
It is estimated that each day in Canada, 11 people end their life and 210 make a suicide attempt. Suicide occurs across all age, economic, social, and ethnic boundaries. The pain that leads individuals to take their lives is unimaginable. Their deaths leave countless family and friends bereaved and their communities impacted. https://suicideprevention.ca/wspd/
or
Take a minute and read the personal story of Joshua: https://headsupguys.org/never-wanted-die-wanted-end-pain/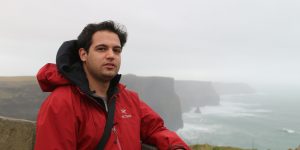 July 14, 2017 DEVELOPMENT AND CASE-CONTROL VALIDATION OF THE CANADIAN MEN'S
HEALTH FOUNDATION'S SELF RISK-ASSESSMENT TOOL: "YOU CHECK"
YouCheck.ca, the world's first online health risk assessment tool specifically designed and built for men recently had its development and case-control validation published in the Journal of Men's Health (JOMH).
This JOMH publication is another step forward in bringing to men evidence based tools in a guy friendly manner that create awareness for participants about their health.
Read the JOMH article here:DEVELOPMENT AND CASE-CONTROL VALIDATION OF THE CANADIAN MENS HEALTH FOUNDATIONS SELF RISK-ASSESSMENT TOOL-YOU CHECK
April 27, 2017 Ontario Government Commits to Funding Men's Health
The Canadian Men's Health Foundation (CMHF) is pleased to announce that today the Province of Ontario budget included $5 million over five years to CMHF to lead initiatives that will promote and improve men's health across Ontario.
The five-year commitment will help form a long-term partnership between the province and the Foundation, to ensure that we can continue and increase our work in Ontario that proactively engages men in a culture of good health and emphasizes the importance of health in Ontario's families and make them a leader in health promotion.
We look forward to working with the Government of Ontario to ensure that key messages concerning men's health are integrated into Ontario's health and wellness strategies.
November 16, 2016 Global Action on Men's Health – Key Findings from Men's Health Perceptions from Around the Globe: http://menshealthfoundation.ca/wp-content/uploads/2017/03/Men4Selfcare_Key.pdf
September 26, 2016 Personal Health News – A Brief Guide To Male Health Marketing In Canada http://www.personalhealthnews.ca/education-and-advocacy/a-brief-guide-to-male-health-marketing-in-canada
Sep 24, 2016 The Daily Courier – Website a great resource to check in on your health http://www.kelownadailycourier.ca/life/article_7f098082-81d8-11e6-8186-67de5c8f0769.html
July 27, 2016 1130 News – Lack of sleep poses serious long-term health impacts for men http://www.news1130.com/2016/07/27/lack-of-sleep-poses-serious-long-term-health-impacts-for-men/
July 25, 2016 CBC News –  30% of Canadian men not getting enough sleep, says study http://www.cbc.ca/1.3693672
June 14, 2016 Vancouver Sun – Study aims to find out if MRIs can reduce need for biopsies in suspected prostate cancer cases http://vancouversun.com/health/men/study-aims-to-find-out-if-mris-can-reduce-need-for-biopsies-in-suspected-prostate-cancer-cases
June 13, 2016  CTV News – Men could lose up to $8.6M to unhealthy habits: study http://ctv.news/YogkCvT
July 25, 2016 Global News – Study finds one in three Canadian men are sleep-deprived http://globalnews.ca/news/2846614/study-finds-one-in-three-canadian-men-are-sleep-deprived/
July 30 2016 Huffington Post – A positive approach can help men take health more seriously, by @dontchangemuch http://www.huffingtonpost.ca/wayne-hartrick-/mens-health-awareness_b_10745338.html
June 13, 2016 Huffington Post – The Secret To Getting Dad To See A Doctor
http://www.huffingtonpost.ca/2016/06/13/dad-see-doctor_n_10404306.html
June 13 Montreal Gazette – Smoking, drinking costs a fortune, men's health expert from UBC says http://vancouversun.com/news/national/smoking-drinking-costs-a-fortune-mens-health-expert-says
June 13, 2016 Global News – Men's Health Week highlights how lifestyle changes can make you healthier (and richer)  http://globalnews.ca/news/2760178/mens-health-week-highlights-how-lifestyle-changes-can-make-you-healthier-and-richer/
June 13, 2016 The Castanet –  Wealth Goes Up in Smoke http://www.castanet.net/news/Canada/168139/Wealth-goes-up-in-smoke
June 13, 2016 CBC News – Lifestyle changes could save Canadian men millions of dollars http://www.cbc.ca/news/canada/british-columbia/men-s-lifestyle-choices-hurt-health-and-pocketbook-1.3633337
June 13, 2016 Edmonton Journal – Smoking, drinking costs a fortune, men's health expert says http://edmontonjournal.com/storyline/smoking-drinking-costs-a-fortune-mens-health-expert-says
July 26, 2016 Daily Hive – More than a third of Canadian men are sleep deprived: study
http://dailyhive.com/calgary/sleep-deprivation-study-canadian-men
June 15, 2015 CTV News – Canadian men's poor health costs $36.9B a year: study  http://ctv.news/SJuE7Dh
June 15, 2016 Vancity Buzz Poor – health amongst men costs Canada $36.9 billion a year http://www.vancitybuzz.com/2015/06/poor-mens-health-costs-total-36-9-billion-year/
October 26, 2015 – Science Daily New testosterone guideline to help Canadian physicians diagnose, treat patients https://www.sciencedaily.com/releases/2015/10/151026125025.htm
October 26, 2015 Globe and Mail – New guidelines to help diagnose and treat low testosterone http://www.theglobeandmail.com/life/health-and-fitness/health/new-guidelines-to-help-diagnose-and-treat-low-testosterone/article26969812/
June 16, 2015  Postmedia Network – Canadian men's drinking, smoking, weight issues cost economy $36B a year: Study http://www.lfpress.com/2015/06/16/canadian-mens-drinking-smoking-weight-issues-cost-economy-36b-a-year-study
July 15, 2015 Montreal Gazette – Men's poor health a drag on the economy: Study http://montrealgazette.com/news/local-news/mens-poor-health-a-drag-on-the-economy-study/
June 12, 2015 Globe and Mail – Men shouldn't need a GPS to find their doctor's office http://www.theglobeandmail.com/opinion/men-shouldnt-need-a-gps-to-find-their-doctors-office/article24923108/
June 4, 2014 – Global News – Elite athletes to paddle board from Vancouver to Victoria for men's health http://globalnews.ca/news/1383255/elite-athletes-to-paddle-board-from-vancouver-to-victoria-for-mens-health/
June 14, 2016 Times Colonist – Simon Whitfield's team paddles to Victoria from Vancouver https://shar.es/1E3hVd
June 3, 2014 Global TV – News Guys, are you willing to make these small changes for better health? http://globalnews.ca/news/1371285/guys-are-you-willing-to-make-these-small-changes-for-better-health/
June 2, 2014 Ottawa Sun – Linden, Whitfield in Ottawa to launch men's health campaign
http://www.ottawasun.com/2014/06/03/linden-whitfield-in-ottawa-to-launch-mens-health-campaign?token=5771548c9c7ba1a83e66dce40170da2a