CMHF partner organization has helped hundreds of men regain pride and purpose in their lives
It's a quintessentially masculine scene: A group of guys, clustered around a campfire, engaged in quiet conversation.
But the 21 men who have come to the Eagle Valley Retreat in the picturesque Upper Squamish Valley aren't here for corporate team-building or a fishing getaway.
These men are here to heal and grow.
They're taking part in one of many retreats organized by The DUDES Club, a partner organization of the Canadian Men's Health Foundation that builds solidarity and brotherhood in Indigenous communities across British Columbia. Since being established in 2010 in Vancouver's impoverished Downtown Eastside, the group—its name stands for Dudes United Defending Equality and Solidarity—has helped hundreds of men regain a sense of pride and purpose in their lives. Some have reconnected with their families and cultures, others have overcome drug and alcohol addiction, and still more have regained the self-respect needed to improve their health.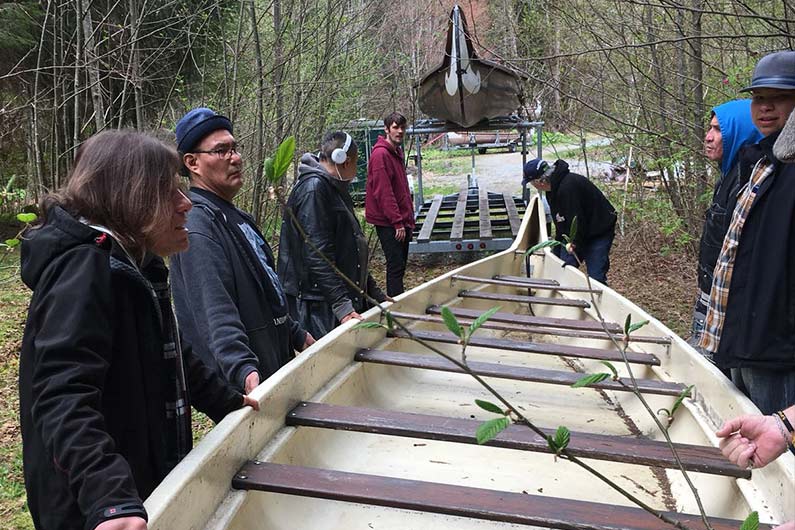 "These men often come from broken families and communities, and some of them have done a lot of breaking and hurting in their lives," explains program director Frank Cohn. "For many, coming to the club represents a key moment in reclaiming their masculinity. Their traditional roles as hunters and gatherers and protectors of their families have been removed, so they need to claim new roles within their communities after decades of disempowerment."
Clearly this is no ordinary club. A three-year study by the University of British Columbia found that participants' mental, physical, emotional and spiritual health improves in the organisation's safe, non-judgemental environments. Indigenous men, many of whom are alienated from mainstream Canadian culture, derive particular benefits, including increased trust in people, enhanced social and peer support, and a greater connection to their heritage and culture.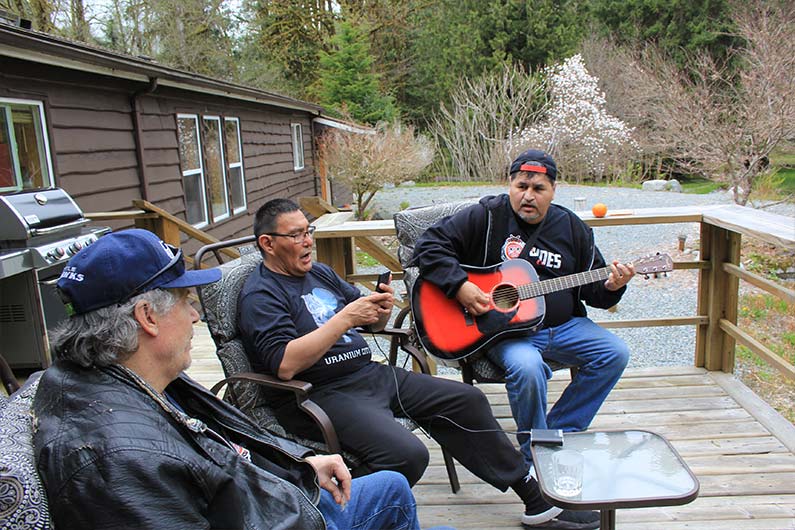 The DUDES model has proven so effective that satellite clubs have been established in nine communities outside Vancouver, including Smithers, Kamloops and Prince George. At least 80 club meetings were held in 2017, with as many as 60 participants at each. All clubs have elders present, and usually cover a health-related topic during meetings. There's always an element of fun — bingo perhaps, or ice-fishing, or the aforementioned campfire — and the sharing of a meal.
Unlike the CMHF's Don't Change Much initiative, which targets a mainstream Canadian audience, The DUDES Club isn't focused on incremental health improvements. "When you're dealing with a population that has such a significant rate of addiction and homelessness, there's a tremendous amount that needs to change," Cohn says. "Besides, if this was intended for all men in Canada, it would lose some of its value and appeal to the men it helps. They appreciate that we recognize their marginalization within the health-care system, and acknowledge their historically difficult relationship with it."
Likewise, the club has forged partnerships with Indigenous groups such as the First Nations Health Authority, and does all it can to draw on resources that resonate with its members. "There's evidence that Indigenous people have been present in B.C. for as long as 14,000 years, so there's a tremendous amount of cultural knowledge around the traditional healing value of the land we're on," Cohn adds.
And sometimes, that healing can be as simple as sitting around a campfire.
For more information about upcoming DUDES Club events, click here, email [email protected], or call 778-244-8363.